Mission: Connecting all women in religious, educational, and social activities. To love, support, and empower them in spirituality, leadership, and service as they come to know, love, and serve each other and the church, in a formation that builds council.
Today we live in a world that is often judgmental and unforgiving: women can feel devalued, isolated, and lonely. Women Connect creates an inclusive, welcoming environment where women are acknowledged for who they are no matter where they are in their faith journey. We intend to help women engage and get to know one another while building community. All women of the parish are invited to Women Connect events and meetings.
Women Connect empowers women to rise above challenges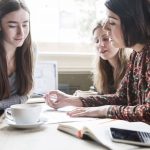 Women Connect encourages women to grow in their Catholic faith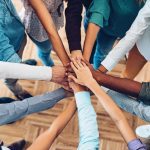 Women Connect inspires women to serve each other, their parish, and their greater community
For more information about the Women Connect Ladies Society, please fill out the form below.
Up Coming Events
Holiday Sugar Cookie Decorating Workshop – Nov. 16th (St. Mary's Cafeteria – Metamora)