Welcome to our page containing Family Faith Formation resources, Adult Faith Formation opportunities, resources for Mass, and so much more. Be sure to check back often as resources are added.
Parents: Be sure to check out the section titled "Great Music for Kids". There are some great songs and even some lesson materials to go along with a song.
Lent Resources: You will find a variety of resources for families and adults immediately following the Children's Faith Formation & CCD Program Resources. We pray that you will find them helpful.
Year of the Family Resources
"The spirituality of family love is made up of thousands of small but real gestures." —Amoris Laetitia, 315
Pope Francis has announced a special Year of the Family for March 19, 2021, to June 26, 2022. The year commemorates the fifth anniversary of the apostolic exhortation Amoris Laetitia (The Joy of Love).
Enjoy these resources from Loyola Press that honor families and help families grow in faith and love. These resources focus on:
Living as a Catholic Family "The family is the first school of human values." —Amoris Laetitia, 274
Prayer "The family is called to join in daily prayer, to read the word of God and to share in Eucharistic communion, and thus to grow in love and become ever more fully a temple in which the Spirit dwells." —Amoris Laetitia, 29
Raising Faith-Filled Kids "No family drops down from heaven perfectly formed; families need constantly to grow and mature in the ability to love." —Amoris Laetitia, 324
Celebrating Baptismal Anniversaries – prayer service/activity to remember and celebrate the anniversary of your child's Baptism
Family Thanksgiving Rituals – Making Thanksgiving rituals and traditions sacred is as simple as acknowledging God's presence and inviting God into that space.
How to Raise Kids Who Care – 4 Ways to Cultivate Empathy
Children's Faith Formation and CCD Program Resources
In this section, parents and families will find the online resources for our PreK through 8th grade Children's Faith Formation Program (CCD). We are offering both In-Person and an At-Home Faith Formation options for the families at St. Mary of Lourdes. We acknowledge and honor that in today's times that there is not a one-size-fits-all model for passing on the Catholic faith to our children. We have pledged to work with our families to find the model that best fits their family life.
PreK – Kindergarten Program Parent Teaching Pages
Unit 3 (January 17 – March 7) Parent Pages
Unit 3 (January 17 – March 7) Extending Activities
Words of the Week – Seeds lessons now offer a Word of the Week to help young children begin
learning the language of the faith. These words are based on thirty-two doctrinal concepts, one for each lesson. The words appear in the student lessons. Definitions are available online here. Parents may support their child's growing faith vocabulary by reviewing the words and their definitions at home.
Digital Textbook Access for All Grade Levels
Grades 1, 3 – 6 Digital Textbook Access
First Reconciliation & First Holy Communion Video & Digital Textbook Access
Grades 7 & 8 Confirmation Video & Digital Textbook Access
Parent Guides for At-Home Faith Formation for 1, 3 – 6
Grade 1 At-Home Edition
Grade 3 At-Home Edition
Grade 4 At-Home Edition
Grade 5 & 6 At-Home Edition
Study Guides for Grades 1, 3 – 6
Grade 1 Study Guide
Grade 3 Study Guide
Grade 4 Study Guide
Grade 5 & 6 Study Guide
Interactive Session & Unit Reviews for Grades 1, 3 – 6:
Scroll down to find them listed by Unit
Grade 1 Reviews
Grade 3 Reviews
Grade 4 Reviews
Grade 5 & 6 Reviews
Marriage Enrichment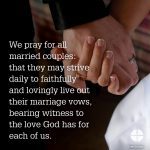 At-Home Marriage Retreat
Prayer for Married Couples
Who Me, Pray?… With her?
10 Tips on Dialogue from Pope Francis
25 Ways to "Fight" Fair – Catholic Culture
Love 101: Back to the Basics
Building a Domestic Church
Tools for Building a Domestic Church
Marriage and the Eucharist
Adult Faith Formation
Prayers to Life the Spirit (printable e-booklet)
FORMED Daily (1-2 minutes daily reflection)
FORMED – Signing up Under a Parish (use St. Mary of Lourdes as your parish)
Faith Fuel Blog          (added 9/2/2020)
Family Faith Formation
10 Tips for Teaching your Children to Pray
10 Prayers to Teach your Children
21 Ways to Pray as a Family
Becoming a Family of Prayer
Article: Easy Ways to Teach Your Children About Catholic Saints  (all  year long)      (added 9/2/2020)
Faith and Family Summer Kit
FORMED for Kids – Signing up Under a Parish (use St. Mary of Lourdes as your parish)
Great Music for Kids
All For You
The B-I-B-L-E 
My God
All of my Heart – all about The Greatest Commandment
Praise Your Name
Superstar – God has plans for you; You are unique
He Leadeth Me
Worthy
Fruit of the Spirit
Stories
Blessed Assurance – This is a great song to play before you join us virtually for Mass.
Superhero – Doing good in your life every day and helping those in need
If You're Happy and You Know it
Gotta Move!
I'll Do My Best – Think Examination of Conscience.
Jump
It's About the Cross – perfect for Christmas season and Holy Week
He Arose – Perfect for the 50 Days of Easter
Resources about Saints
Mary Our Lady          (added 9/2/2020)
Patron Saints – alphabetical listing          (added 9/2/2020)
Saints' Feast Days – chronological listing          (added 9/2/2020)
Saint of the Day        (added 9/2/2020)
Saint Terminology        (added 9/2/2020)
Resources for College Students
Keeping the Faith: Prayers for College Students – Flip Book        (added 9/2/2020)
Resources for Mass – Includes both Children and Adult resources 
Order of the Mass – resource to follow along and respond during Mass       (added 9/2/2020)

Diving into the Mass – mini course for kids
Dive into the Mass with these short 3-4 minute videos explain the Mass. Use the worksheets below to reinforce what was included in each video.
* The Sign of the Cross & The Greeting
* The Kyria and The Gloria
* The Collect and the First Reading
* The Psalm and the Second Reading
* The Gospel and the Homily
* The Creed and the Prayer of the Faithful
* The Presentation of the Gifts and the Eucharistic Prayer
* The Sanctus and the Consecration
* The Our Father and the Agnus Dei
* Holy Communion and the Final Blessing
* Worksheets for each video
* Answer Key to the Worksheets
Lent Resources
Lenten Checklist for Families
Lent Calendar 2021: Daily at-home Lenten activities for families
The Corporal Works of Mercy: Practical ideas
The Spiritual Works of Mercy: Practical ideas
The Sounds of Lent: a Lenten playlist
Videos for Lent, Holy Week and Easter: a playlist
Lent – Pray, Fast, Give activity: great for families
Lenten Prayer Challenge board
Resurrection Eggs: Each egg contains an object related to Holy Week and a slip of paper explaining the item with a corresponding Bible Verse.
Paschal Candle Craft for kids: Helps kids soak up the signs and symbols of the Triduum (Holy Thursday, Good Friday and Holy Saturday).
Holy Week at Home Family Retreat
Holy Week Journal: can be used in conjunction with the Holy Week at Home Family Retreat.
Lent Notes Foldable: a great teaching tool to use with kids as they learn about Lent at home.
No Greater Love LIVE Bible Study with Dr. Edward Sri: Biblical walkthrough of Christ's Passion LIVE on Facebook and Ascension Press.
Best Lent Ever: Journey with Matthew Kelly this Lent
Other Resources
Sorrowful Mysteries of the Rosary Coloring Page
Luminous Mysteries of the Rosary Coloring Page
Joyful Mysteries of the Rosary Coloring Page
Glorious Mysteries of the Rosary Coloring Page
Our Lady of Hope Coloring Page
Our Lady of Fatima Coloring Page
Our Lady of Grace Coloring Page
Our Lady of Guadalupe Coloring Page