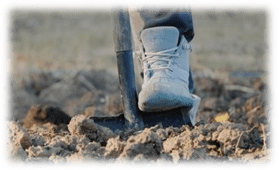 Dig deeper into your faith this year with these Adult Ministry offerings.
---
Monday Afternoon Scripture
Do you wish to get more from the Sunday readings? Do you sometimes struggle to see the impact the scripture readings have on your life and how they relate to the secular world?
If you answered "yes" to either of those two questions, please come to the Monday Afternoon Scripture Discussion group beginning Monday, August 17.
Come each Monday afternoon or as your schedule allows. Monday Afternoon Scripture is a very casual group where you only share when you want to share. You can also choose to just listen and take in what is shared and prayed for.
Click here to sign up. Signing up indicates your interest and desire to attend when you are able.
Monthly Book Club
Each month, our Book Club will meet to discuss that month's book on Sunday mornings (9:15-10:15am).
October's Book
Seeds of the Word – Finding God in the Culture by Bishop Robert Barron
Click here for the book description and to purchase the book.
November's Book
Under the Influence of Jesus – The Transforming Experience of Encountering Christ by Joe Paprocki
Click here for the book description and to purchase the book.
Wednesday Evening Adult Study
What does it mean to be a Disciple of Jesus today? (And why should you want to be one?)
Join us beginning October 11 as we explore those two questions guided by Fr. Brice Higginbotham in his book Remaining with Jesus: Discipleship in the Gospel of John. To learn more, click here.
Thursday Morning Study
In a world craving wealth, power and fame, we hear Jesus declare blessed the poor in spirit, meek, merciful, pure in heart – yes, even those who mourn and are persecuted.
The Beatitudes, centerpiece of Jesus' Sermon on the Mount, turn us upside-down.
Join us beginning October 12 on Thursday mornings from 9-10:15am to explore Jesus' words and apply them to our daily life.
To learn more and/or to register, click here.
Parents to Parents is a new ministry that will begin in the fall of 2023. Like it says, Parents to Parents seeks to connect, inform, and support our parents in their own personal faith, in helping to bring up their children in the Catholic faith and to more easily bring our Catholic faith into all aspects of our lives.

This ministry will meet during our Children's Ministry Program on Sunday mornings between 9am and 10:15am. Please check back on a regular basis for meeting dates and more detailed information.

Come when you can and come to what interests you.